"Man, oh, man" has Mother Nature been on a tear as of late. Hurricanes and earthquakes have been common place in the news, on our minds and in our hearts. In the aftermath of Hurricane Harvey and Hurricane Irma, we wanted to help in the relief efforts. So we put our brains and resources together to connect with a few organizations that are near and dear to our hearts. After connecting with friends and partnering with Fred and Angi from the Fred and Angi Morning Show on 103.5 KISS FM, we hosted "Pokē For Pups, with all proceeds benefitting Pilots N Paws and PAWS Chicago.
Pilots N Paws is a non-profit organization that serves as a meeting place for volunteers engaged in the valuable services of rescuing, sheltering and adopting animals. Volunteer pilots and plane owners donate their time assist with animal transportation. PAWS is a national model in animal sheltering, committed to bringing an end to the killing of homeless cats and dogs. 🐶🐱💕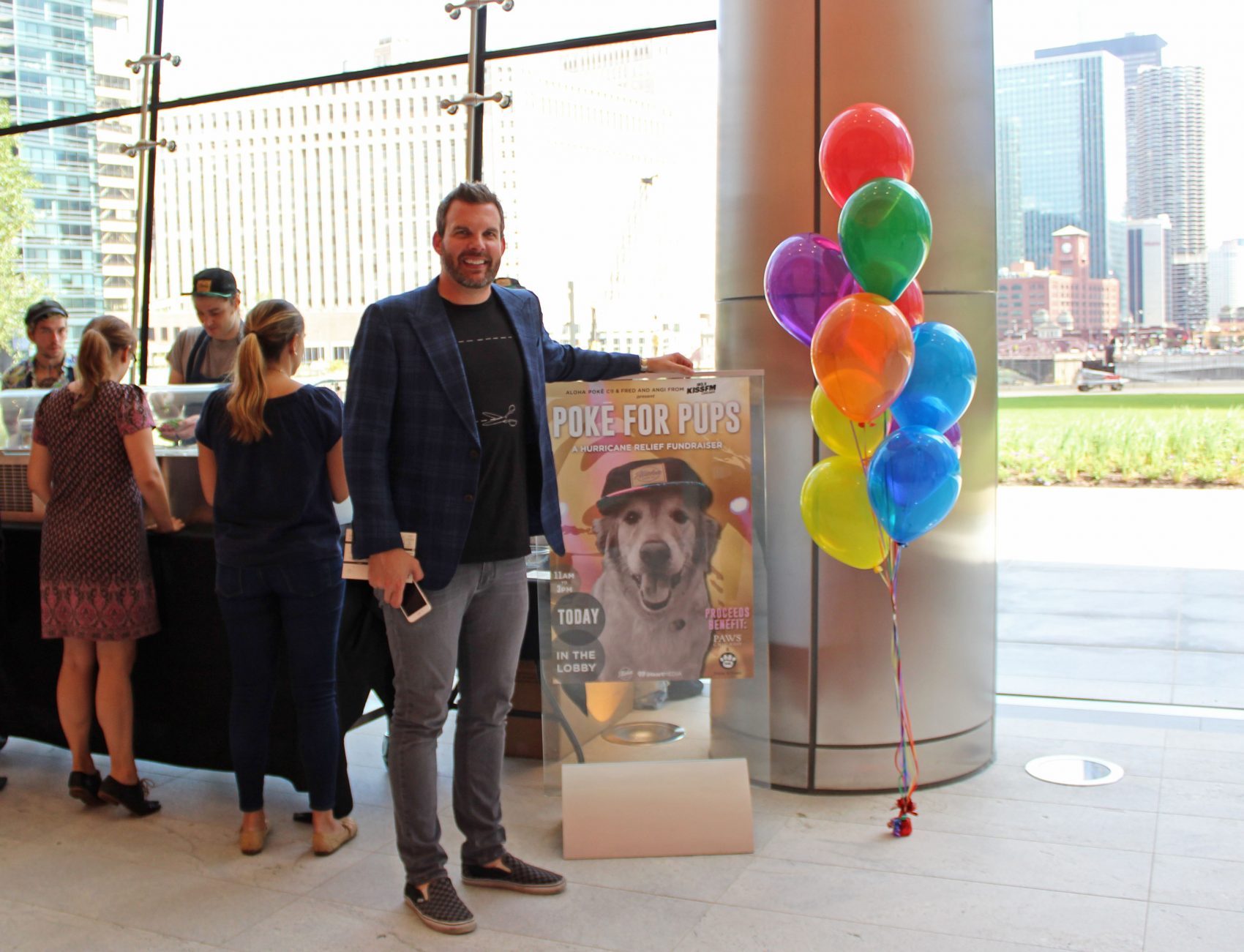 Through some serious bowl packin', good music and even better company, "Pokē For Pups" raised $1,567 in pokē bowl sales and received $645.84 in extra donations. Aloha Pokē Co pledged to match Tuesday's pop-up sales and made a total donation of $3,779.83 to help these inspiring animal rescue organizations. Fred from KISS FM is one of Pilots N Paws' volunteer pilots who generously devotes his time and money to fly down south to rescue some of these animals in need. 😇✈️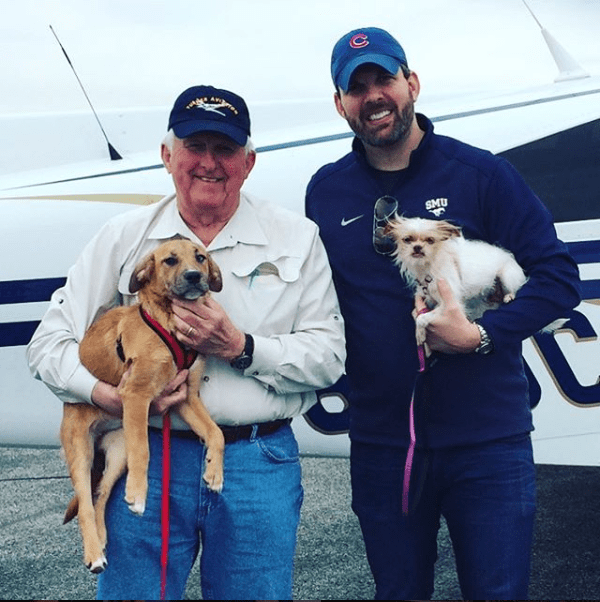 Fred has been a pilot for 18 years after his father and grandfather inspired him to follow in their footsteps. He got involved with Pilots N Paws because he was looking for ways to combine his passion for flying with his love for animals. Fred is an advocate for no-kill organizations that rescue animals and find them new, forever homes. Fred got his private pilot's license when he turned 18 and has since then obtained his instrument, multi and commercial ratings for land and sea planes over the years.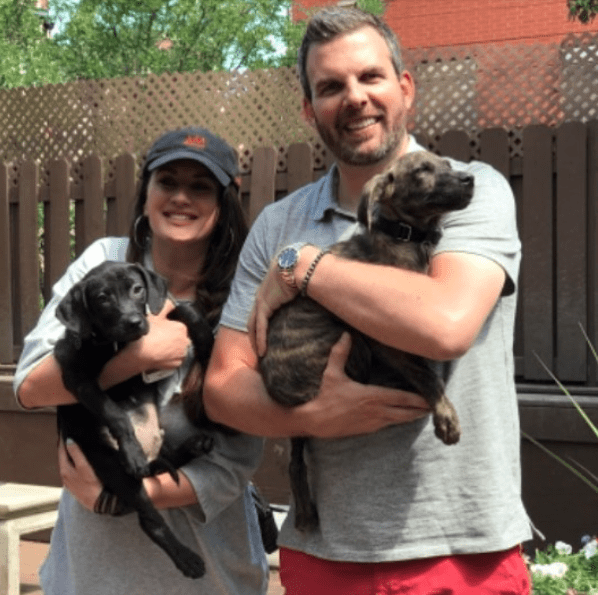 Most of the flights he's done have been regional throughout the South and Midwest. Over the past three years, he estimates he's helped rescue around 100 animals. He shared stories of rescues that included a flight full of puppies to a 220 lb. Mastiff named "Frank the Tank."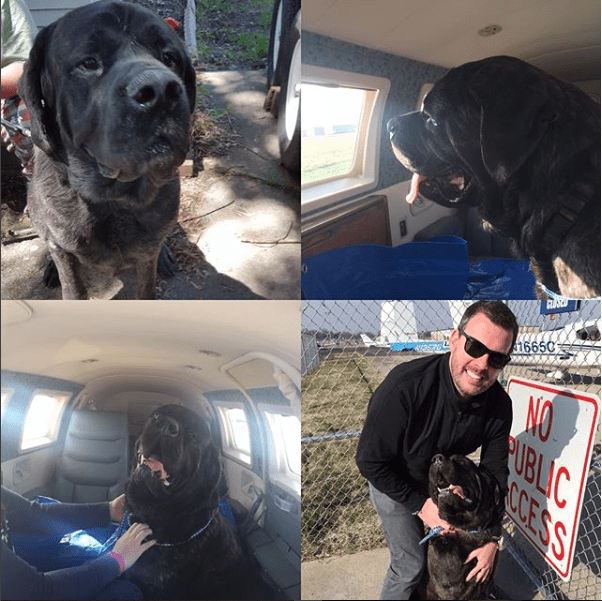 When asked what the most rewarding thing about being a part of an organization like Pilots N Paws and PAWS Chicago, Fred said, "I love meeting the animals and knowing they are going to get to live fulfilling lives in forever homes where they will be loved and properly cared for. I'm also inspired by the humans I meet too. So many selfless folks who give their money, time and talents to provide for these animals."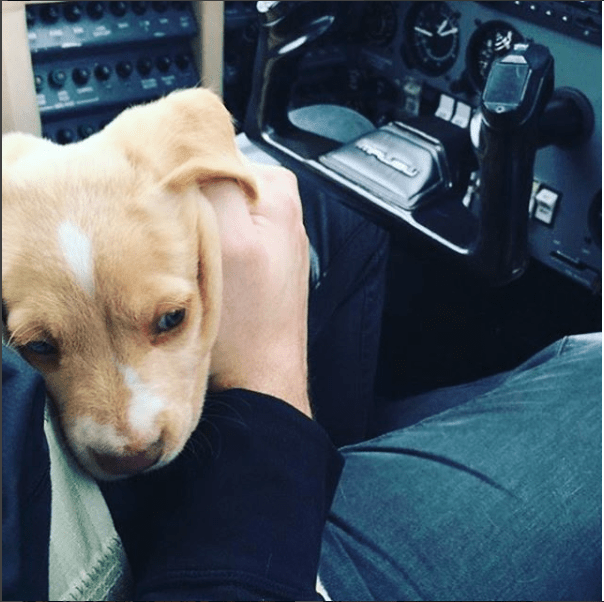 Mad love to everyone who stopped by, made a donation and helped spread the word about "Pokē For Pups!" Thank you to Pilots N Paws and PAWS Chicago for all of the amazing work they do to rescue and help animals in need. And thank you to Fred from 103.5 KISS FM for all the admirable work he does with these organizations as well. Aloha Pokē Co appreciates the opportunity to help out and we look forward to helping save more pups in the future! 🐶🍍💕
For more information about donating to PNP or PAWS Chicago, check out the links below.
🎁👉🏼 Pilots N Paws and PAWS Chicago