"Shabbat Sh'Aloha, everybody!"🍍

✨

On the fourth night of Chanukah, Aloha Pokē Co. partnered with OneTable to present our first ever Chanukah Shabbat Sh'Aloha Dinner. OneTable is an online and in-person community that helps people in their 20s and 30s find, enjoy and share Shabbat dinners to make the most of their Friday night and enjoy the best of life together. They make it easy for hosts to welcome people to a Shabbat dinner at home, for guests to savor a Friday meal and for everyone to experience unique events for a Shabbat dinner out. There's nothing better than a great dinner with people you love and "man, oh, man," the good vibes were flyin' high! 🤘🏼💕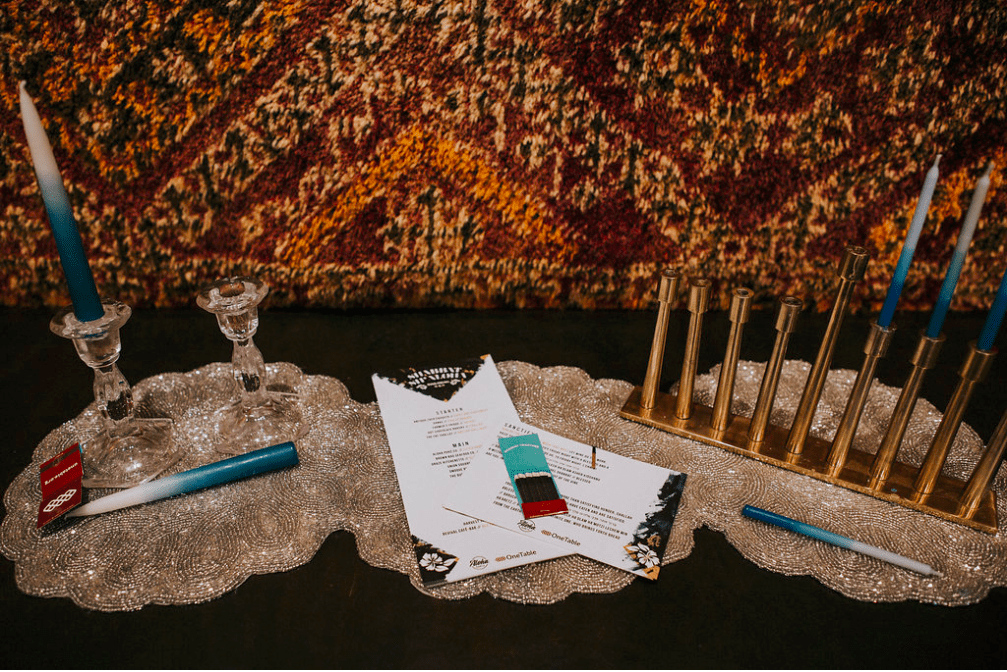 In Summer 2016, OneTable and Aloha Pokē Co. crossed paths at a WeWork event in downtown Chicago. Marissa Freeman, the Chicago Hub Manager for OneTable, happened to be at the event and was immediately fascinated by this little taste of Hawaii in the Windy City. Marissa grew up eating pokē in her hometown of Kailua, Hawaii so the curiosity around this new Chicago restaurant led to a quick intro to Aloha Pokē's Co-Founder and Managing Partner, Zach Friedlander.
Zach, introduced himself as a Chicago-kid with a Hawaii-vibe and Marissa, as a Hawaii-kid with a Chicago-vibe. They met and started planning a OneTable Nosh:pitality, or an event highlighting unique culinary experiences and how they relate to hospitality. After a successful Aloha Pokē Co. + OneTable collaboration, the idea of an epic Shabbat dinner launched. And then "Shabbat Sh'Aloha" was born.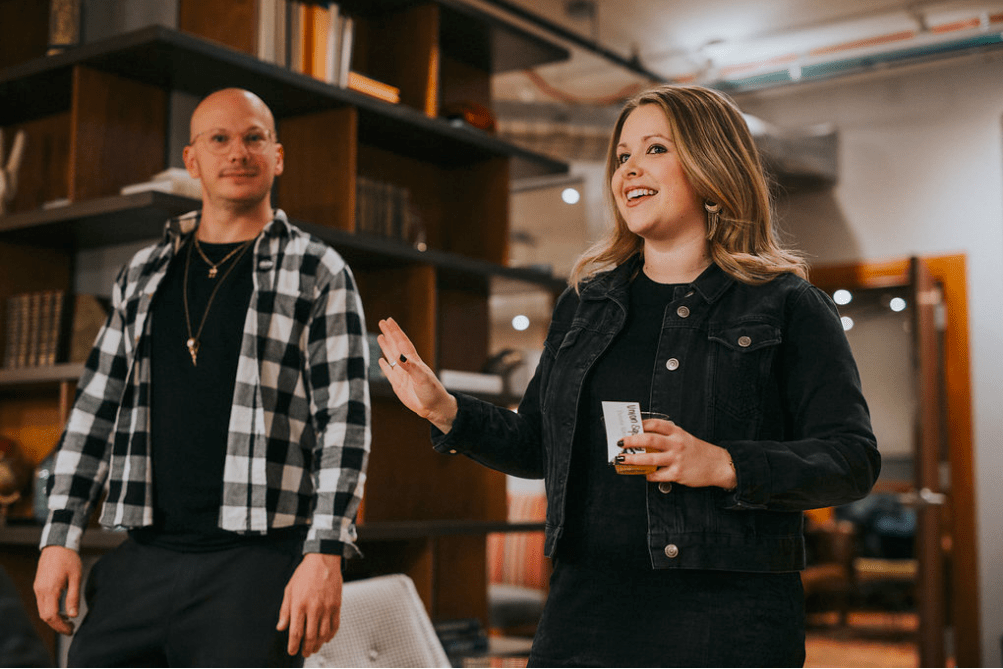 Sh'Aloha isn't a new term; ShAloha is a Hawaii-Jewish community term that perfectly blends the Shabbat relaxation with the Aloha Spirit of creating a warm and welcoming space, all while appreciating the best things in life: good friends, good food and good times. So how did this come about with Revival Food Hall? Revival Food Hall is a space where food artists collaborate, allowing friends to come together for a meal and still own their own food experience. Win, win.
You might be pretty bummed you missed out on this dinner… Aloha Pokē Co., Harvest Juicery, Farmer's Fridge, DANKE, The Fat Shallot, Antique Taco Chiquito, Smoque BBQ, Union Squared, Graze Kitchenette, Brown Bag Seafood Co., Hot Chocolate Bakery, and Black Dog Gelato 😋 🙌🏽
…Hungry yet? Yeah, us too.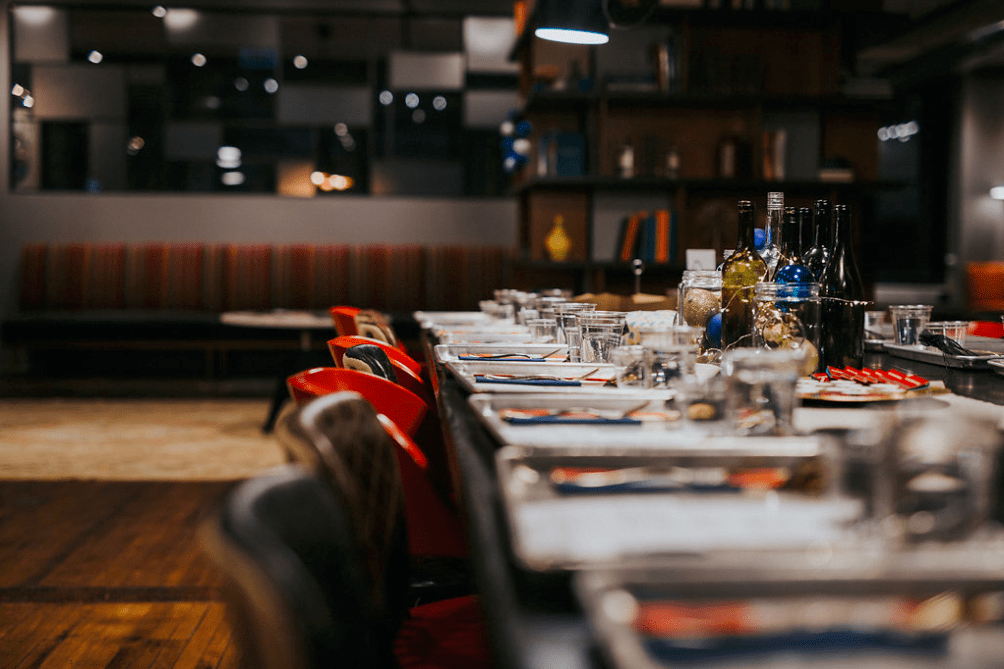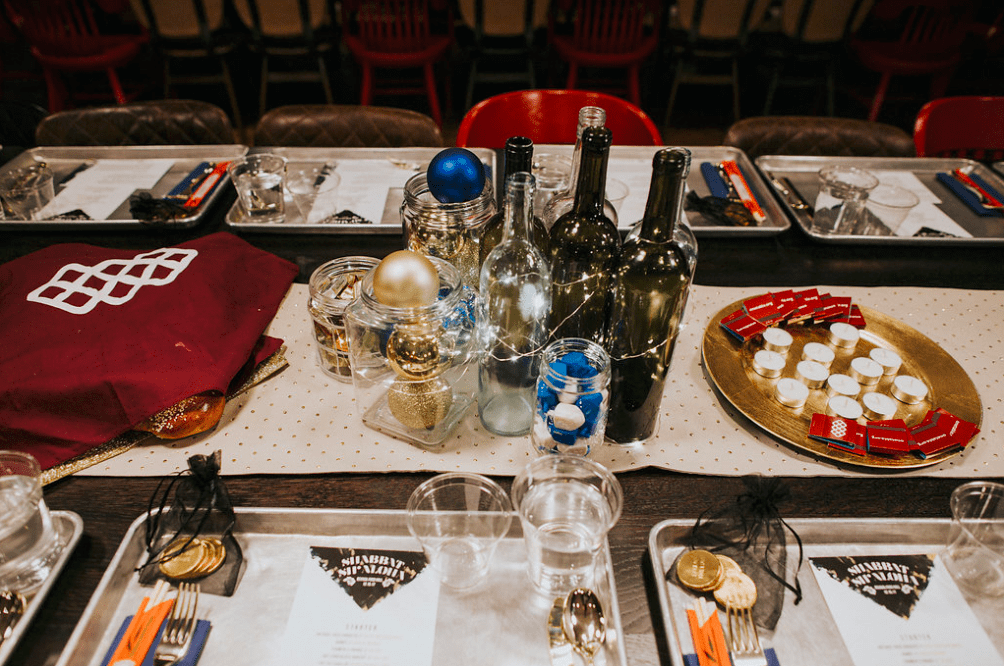 It was a night full of good food, even better company and ending the week with some intention around three very large Shabbat dinner tables. Mad ❤️ to all of our amazing hosts: Marissa Freeman, Zach Friedlander, the Aloha Pokē crew, the OneTable team, the Revival Food Hall vendors for their food and drink donations and all of the wonderful guests who came out to enjoy this amazing night!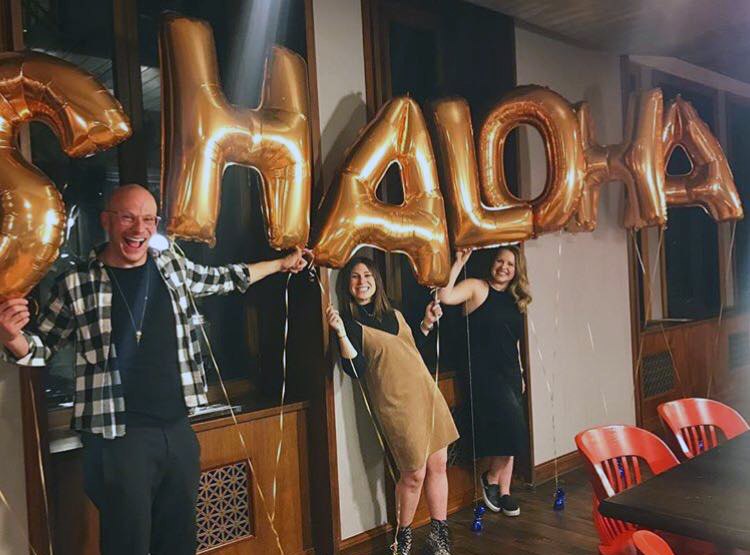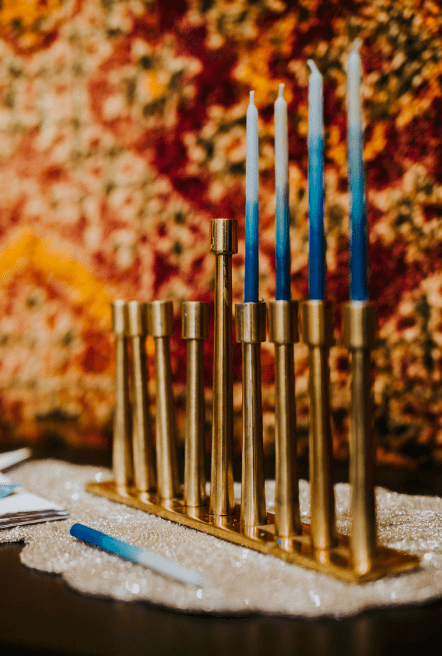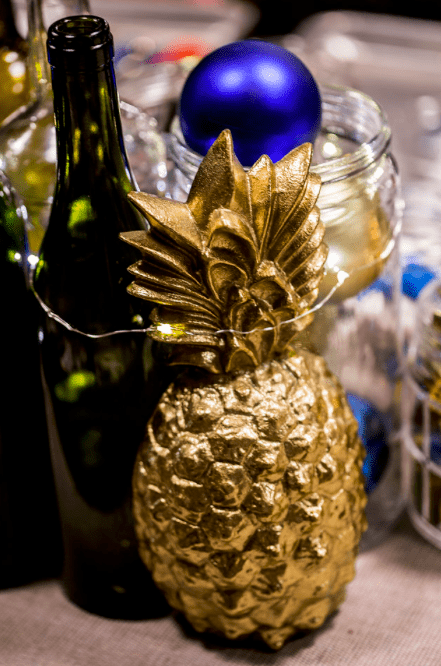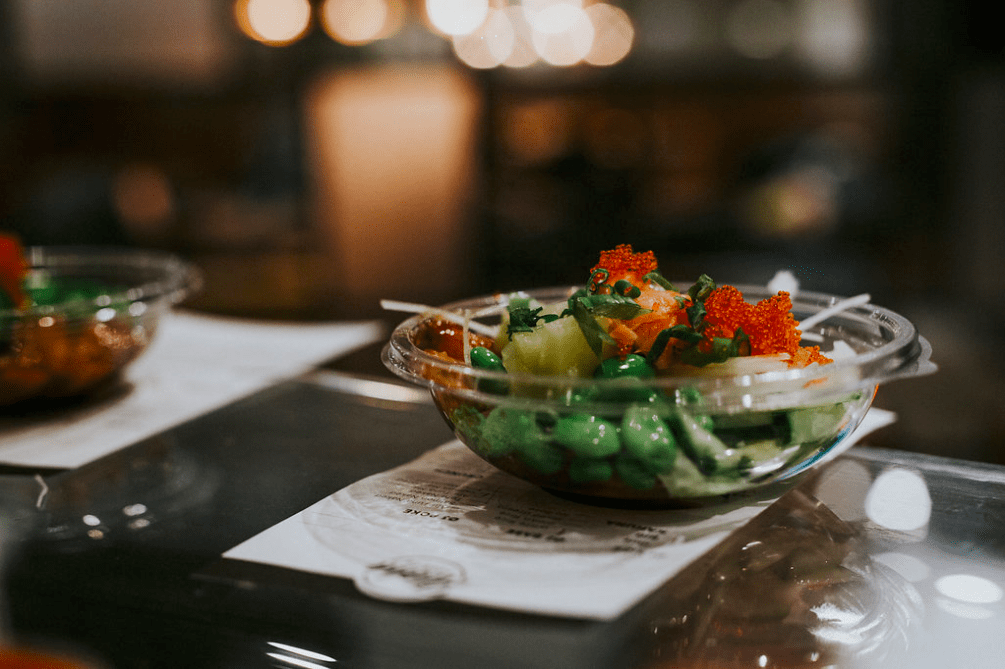 Adam Sandler said it best. "Put on your yarmulke, here comes Chanukah. So much funukah to celebrate Chanukah."
Until next year! "Shabbat Sh'Aloha!" 🤙🏼🍍
Ø📷 Jillian Powers @jillianpowersphotography